As George Best spent his final hours of life in hospital on Friday, former Manchester United team mates led the way in saluting the career of a man described as a unique talent.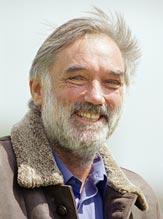 However, the tributes of some of those closest to his career were tinged with regret and even guilt, that more was not done to prevent his loss to the game and descent into alcoholism.
"He was on a par, at least, with anyone you can name," said Bobby Charlton, who played alongside Best at his peak but was never close as a friend.
"We at Manchester United have learnt from our experience with Eric Cantona, we had to treat him differently, make allowances. If, instead of being hostile to George, which I was, we had leaned a bit his way and tried to help him, who knows?"
Best, Charlton and Denis Law were the attacking triumvirate that epitomised the wonderful United side of the late 1960s but Law's memories were also a mixture of respect and regret.
"From 1964 to 1969 he was the best player in the country," said the Scottish striker, who spent Thursday night at Best's bedside.
"It's sad as hell but I don't think we saw the best of him. He went on the blink at a time when he could have got even better."
David Sadler, centre half in the 1968 European Cup winning team, added: "I did try to talk him round, but did I try hard enough?
"He would have listened to us and we could have done more. I think Bobby Charlton could have helped George more at the time when George had enormous respect for him. At the time we were all looking after our own careers."
ANY POSITION
However, Sadler was also effusive about Best's talents. "You could have put George in just about any position in our 1968 team and he would have been better than the person who was playing there," he said.
Irish midfielder Johnny Giles described Best as "the most naturally gifted player I have ever seen. He had the lot: balance, pace, two good feet, he was brave, strong and a good header of the ball."
Best is often grouped with Pele, Johan Cruyff and Diego Maradona as the best players in the history of the game but because of his all-round talent, many observers rate him as the cream of even that extraordinary crop.
"Pele wasn't as gifted as George Best and I would definitely put George above Cruyff because he had more heart," said Giles.
"People said Pele didn't tackle because he didn't have to. George didn't have to but he did - you couldn't beat him," said Sadler.
Current United manager Alex Ferguson described Best as unique. "The greatest talent our football has ever produced, easily," said the Scot.
"Look at his scoring record - 136 in 361 league games - that's phenomenal ... and George nearly always had to beat men to score."
Current Charlton Athletic manager Alan Curbishley said: "There are a lot of people out there who know George Best in name only and would never have seen him play.
"I know there is a lot of publicity surrounding the reason why he was ill but us football people, who know what he was about and were lucky enough to have seen him play, know a little bit more."
While Best's talents were universally admired, others chose to emphasise their more personal memories.
"A lot of fans will wax lyrical about his footballing ability but I remember the other side of him, the human side," said former United centre half Gordon McQueen.
"I just thought he was a lovely man. That's why I think he got so many second chances in life."