European football's governing body UEFA is reportedly seeking an internal inquiry on why UEFA guidelines on dealing with racism in football were not followed during Wednesday''s Champions League game between ManchesterCity and CSKA Moscow.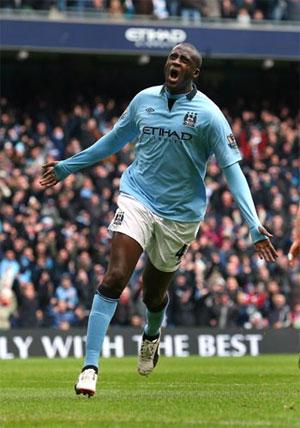 UEFA has already charged CSKA Moscow over their fans' behaviour after City's Ivorian midfielder Yaya Toure complained that he was subjected to racial abuse in the game, which was won 2-1 by City.
According to The Age, the UEFA announced that their president Michel Platini, who has made the fight against racism in the game a major priority, wants to know why guidelines which allow a referee to suspend or abandon a match in the event of racist chants were not adhered to during the game.
The report mentioned that under UEFA''s anti-racism protocol, the referee should halt a match in the event of racist chants from fans, and issue a call for the chants to stop, adding that if the chanting persists, he should suspend the game and take the players off the field before making a second announcement. The protocol further said that if however, the chanting still resume despite the second warning, the referee is expected to abandon the game.