A top US intelligence official has said that there is a ''substantial potential'' for security threats against the 2014 Winter Olympic Games in Sochi, but the key concern for an attack centers on locations outside the main event areas.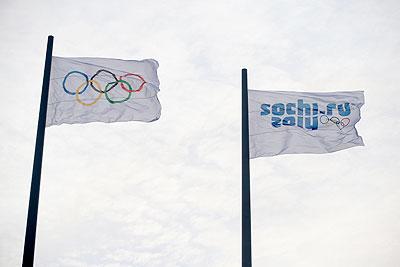 Russia is mounting a massive security operation for the Olympics amid threats from Muslim insurgents by deploying more than 50,000 police and soldiers to guard the Olympics, in view of the back-to-back suicide bombings that killed 34 people in nearby Volgograd in late December.
According to CBS News, NationalCounterterrorismCenter director Matthew Olsen said that there is a ''substantial potential'' for a terrorist attack against so-called softer targets outside Sochi, adding that there is extensive security at the sports venues in the Russian city.
However, FBI Director James Comey said that US cooperation with the Russian Security Service, the FSB, has improved and officials from the two agencies have discussed the Sochi threat. Meanwhile, Sochi Olympics organising committee chief Dmitry Chernyshenko said that Sochi is ''fully ready'' and will deliver safe, friendly and well-run games that defy the grim reports that have overshadowed preparations.
Chernyshenko also said that Sochi has plenty of snow and the three Olympic Villages will open to the athletes on Thursday.
Image: The Flags of the Olympic Rings and Sochi 2014 in the Sochi 2014 Winter Olympic Park in the Costal Cluster in Sochi
Photograph: Richard Heathcote/Getty Images