Deceased Welsh manager Gary Speed was not depressed and did not quarrel with his wife before hanging himself, his agent Hayden Evans has said.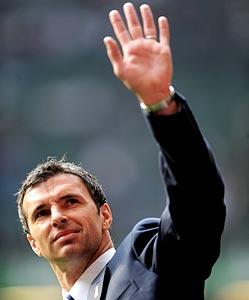 "They were happily married and anyone who knows them will tell you that. This is why it's a mystery. We genuinely at the moment have no clue whatsoever what has caused it and I have been with the family all day," The Sun quoted Evans, as saying.
Gary Speed, 42, was found hanging at his 1.5 million pound house in Huntington on the outskirts of Chester on November 27.
Speed's wife said she is bewildered by the suicide.
Former Newcastle teammate Alan Shearer, who had been with Speed just hours before he was found dead at his home, said there was no hint of tension in the couple's relationship.
 "The question I keep asking myself and have done since I heard the dreadful news is ''Why? Why Speedo, didn't you give me or one of your other close mates a ring, if you were feeling so bad?" he said.
Speed's family said they have been "overwhelmed" by messages of support and condolence.
Fans have left a several footballs, shirts and flowers outside his home to condole his death.
Fellow footballers also paid tribute to Speed, who made over 700 club appearances and played 85 times for his country.
"I think he was an amazing, talented player and had just began a great career in management as well," English footballer David Beckham said.
 "On behalf of myself, the players, the manager and everybody at LA Galaxy we'd like to send our love and thoughts to his wife, his children and his family. It is a sad time to lose a man like this," Beckham added.