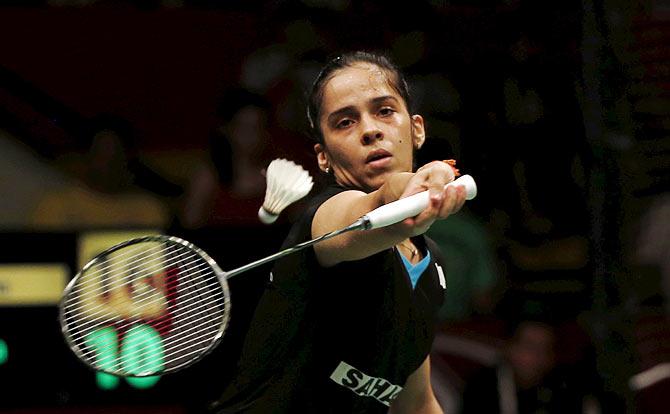 India badminton player Saina Nehwal thanked her team of physios as she returned to the court for a training session on Tuesday.
Saina underwent a two-month rehabilitation following a knee operation just after her ouster from the Rio Olympics in August.
In a video posted on her Twitter handle, Saina is seen at practice session.
"First session after the knee surgery and rehab. Feels good to b back. All thanks to my Physios Heath Matthews, Arvind nigam,@chandan257 (Chandan Poddar)," Saina wrote on the micro-blogging website.
The former world number one failed to progress to the knock-out stage at the Rio Olympics and returned to India with unbearable pain in her right knee.
She underwent surgery last month for a broken bone below the kneecap at the KokilabenDhirubhaiAmbaniHospital in Mumbai.
Image: India's Saina Nehwal returns a shot
Photograph: Darren Whiteside/Reuters