Roger Federer wants more blood testing done in tennis to help keep the sport clear of doping, the 17-time Grand Slam champion said on the eve of the ATP World Tour Finals.
-Petrova trounces Wozniacki in Champions final
Britain's newly-crowned US Open champion Andy Murray raised the subject this week at the Paris Masters, suggesting there needed to be more out-of-competition checks.
-Sania feels honoured to partner Bob Bryan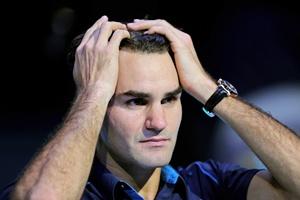 World Tour Finals title holder Federer said his Scottish rival had a point.
-Bhupathi-Bopanna clinch Paris Masters title
"I feel I'm being less tested this time now than six, seven, eight years ago," the Swiss said.
"I don't know the exact reasons why we are being tested less and at this moment I agree with Andy, we don't do a lot of blood testing during the year.
"I think it's important to have enough tests. I don't like it when I'm only getting tested whatever number it is, which I don't think is enough or sufficient during the year so I think we should up it a little bit or a lot," Federer added.
"It's key and vital the sport stays clean. It's got to. We have a good history in terms of that and we want to make sure it stays that way."
According to figures on its website the International Tennis Federation, the sport's governing body, carried out only 21 out-of-competition blood tests in the professional game in 2011.
Cycling's governing body the UCI carried out more than 3,314 out-of-competition blood tests in the same year.
Wimbledon champion Federer begins his quest for a hat-trick of titles in London against Serb Janko Tipsarevic on Tuesday.
Photograph: Michael Regan/Getty Images