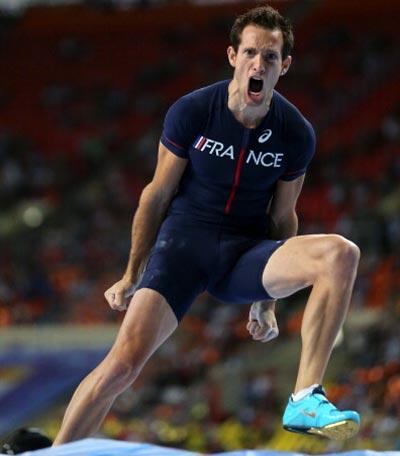 Olympic champion Renaud Lavillenie of France established a pole vault indoor world record by clearing 6.16 metres at a meeting in Donetsk on Saturday.

"World Record ! 6.16 at my first attempt ! That's incredible, I'm still in the air," Lavillenie wrote on his official Twitter feed after the French Athletics Federation had flagged up the new record.

The previous mark of 6.15 was set by Sergei Bubka at the same event in Ukraine in 1993.

Six-time outdoor world champion and 1998 Olympic gold medallist Bubka still holds the outdoor world record of 6.14.

The 27-year-old Lavillenie has kept improving his best indoor mark in the past weeks and became the second highest man in history two weeks ago with a 6.08 metres effort.

On Saturday, in full view of Bubka, he went on the brink of a disappointment after two failures at 6.01 metres, only to eventually succeed and beat the record on his first chance.

Lavillenie, who won the Olympic title at the London Games and his first indoor world title the same year, has an outdoor best of 6.02 metres.

He has so far failed to win an outdoor world title, collecting one silver and two bronze medals.
Image: Renaud Lavillenie
Photograph: Ian Walton/Getty Images