Indian International Olympic Committee (IOC) member Randhir Singh is confident the world amateur boxing federation (AIBA) will soon lift its ban on the country's pugilists, the official told Reuters on Wednesday.
The AIBA suspended the Indian Amateur Boxing Federation (IABF) in early December for "possible manipulation" of its elections, in the wake of a wider Olympic ban that has sent shockwaves through sport in the South Asian country.
Randhir, Indian Olympic Association (IOA) secretary general during the previous regime, said he asked AIBA chief Wu Ching-kuo to lift the ban on the country's boxers when he spoke to the Taiwanese official on Tuesday.
"I spoke to Wu and told him that the boxers should not be made to suffer for no fault of theirs," Randhir said by phone.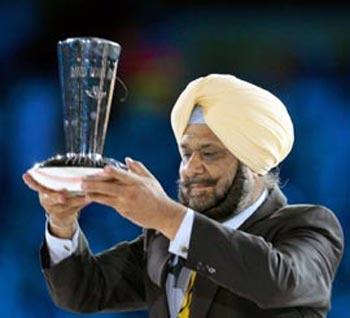 "I will be sending an official letter today. I am very hopeful that AIBA will lift the ban on the players and let them participate.
"I have my fingers crossed."
The IOA was kicked out of the Olympic family for allowing government interference in its December 5 elections, which also saw a tainted official being elected to a key post.
Vijender Singh, whose middleweight bronze at the 2008 Beijing Olympics helped raise boxing's profile in India, was glad to hear news of a development.
"That's great news, all our boxers will be very happy. I have always said that the boxers should not be penalised," Vijender told Reuters.
"We never stopped training, hoping there will be some solution some day."