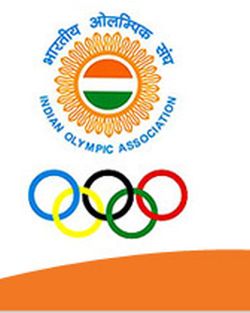 World Squash Federation president Narayana Ramachandran is set to be elected unopposed as the president of Indian Olympic Association in the polls to be held here next month as he was the only candidate to file nomination papers for the top post.
Ramachandran was the lone candidate to file the nomination for the president's post for the February 9 elections which will also clear the decks for India's return to the Olympic fold after the IOA was suspended by International Olympic Committee on December 4 in 2012.
The deadline for filing nomination papers for various post ended.
Ramachandran, the brother of BCCI President N Srinivasan, has been treasurer of IOA from 2008-12 and also in the executive council of 2012 led by Abhay Singh Chautala though the IOC did not recognise it.
Hockey India Associate vice-president Rajeev Mehta will also be elected unopposed as secretary general. All India Tennis Association chief Anil Khanna will take over as IOA treasurer while Virendra Nanavati will be elected unopposed to the lone post of senior vice-president.
The office bearers to be elected on February 9 will hold their posts till December 2016.
Nine persons filed their nominations for the eight posts of vice-presidents for which elections will be held unless somebody decides to withdraw his or her nomination which can be done on February 1 and 2.
Six candidates filed nomination papers for six posts of joint secretaries while 10 filed nominations for 10 posts of Executive Council members, according to the notification issued by Returning Officer Justice (Retd.) S N Sapra.
"There will be elections only for vice-presidents. All other posts will not have elections," a top IOA official informed.