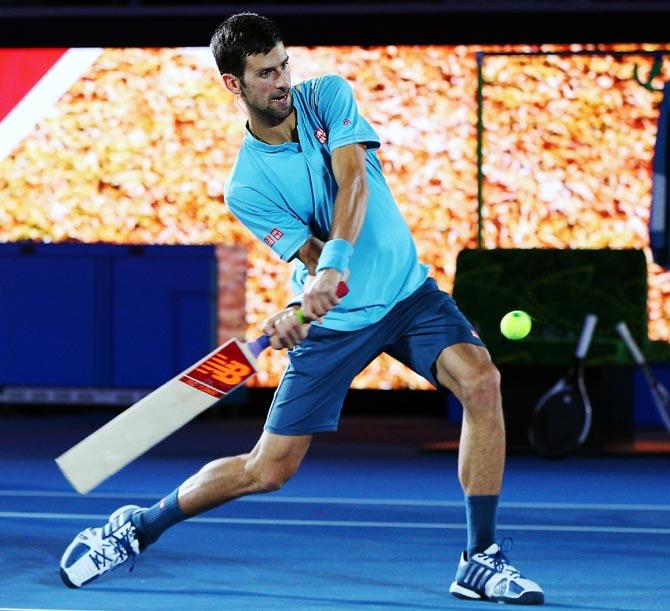 IMAGE: Novak Djokovic whacks a ball bowled by cricket legend Shane Warne. Photographs: Michael Dodge/Getty Images
Back at his favourite hunting ground where he has won the men's title five times in the last six years since 2011, Novak Djokovic will once again be looking to win the Australian Open title, for the seventh time.
Ahead of the season-opening Grand Slam in Melbourne, the 29-year-old Serbian tried his hand at different sports including cricket, football, wheelchair tennis and basketball during 'A Night with Novak' at the Margaret Court Arena on Wednesday night.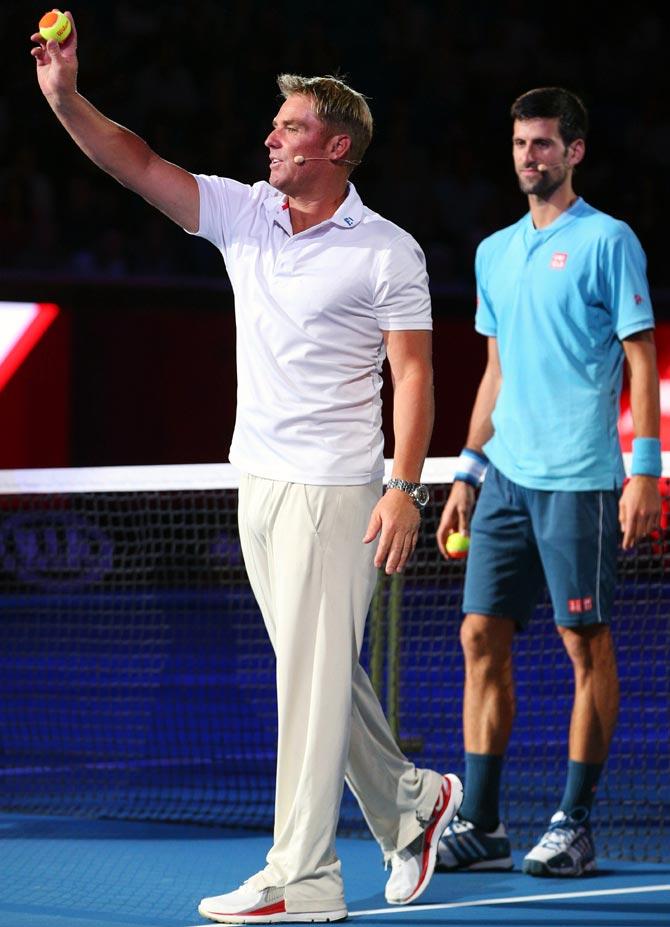 IMAGE: Warnie gives Djoko tips on how to bowl.
Djokovic got some tips from legendary leg-spinner Shane Warne on how to bowl leg spin before he tried to bowl a few deliveries with a tennis ball.
With the bat, he showed scant respect for Warnie, smashing him around the tennis stadium.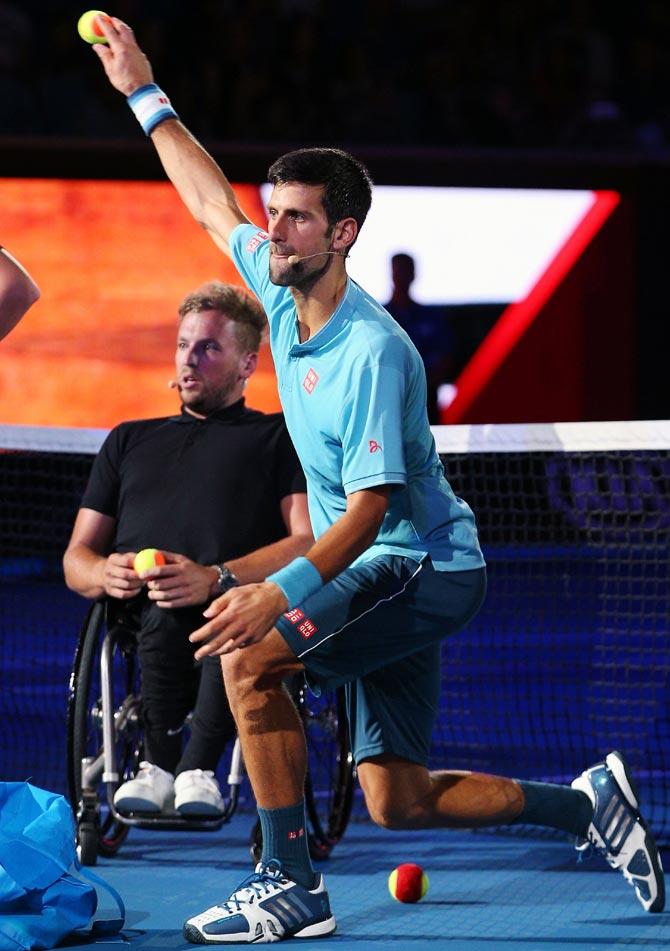 IMAGE: Djoko ready to bowl.
The fun-filled evening was organised to raise money for the Novak Djokovic Foundation, which develops early childhood education projects in Serbia and gives grants to educational initiatives with a goal to help children.
'My heart is filled with joy and gratitude after tonight's #NightWithNovak event in the organisation of @australianopen. A big THANK YOU for all of you taking part in this event, watching, sharing this good cause and donating ❤,' Djoko said on his Instagram page.