Dahlan Jumaan Al-Hamad, the newly-elected president of the Asian Athletics Association, emphasised that the competition and development programs of the federation need to be reviewed and strategic marketing is required to attract corporate sponsors.
Al-Hamad ousted India's scam-tainted Suresh Kalmadi in Monday's vote with a 20-18 verdict and said he will carry forward the work done by the Indian administrator.
"We have to take the flag from him (Kalmadi) and continue our movement. We cannot say he didn't do anything for the federation; he did for the federation. I think our objective is to continue and promote the sports," Al-Hamad told reporters after the second and last day of the continental body's two-day Congress in Pune.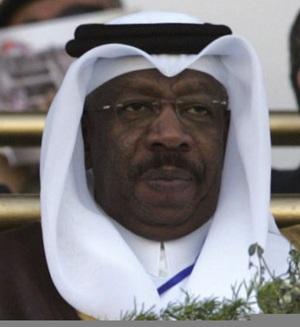 "We believe in sports and sports is a vehicle for our new generation. We have to raise the sports up so that we can put our children in the right way," he said.
Asked about a roadmap, Al-Hamad said, "There should be a roadmap, not just for me but we have to focus on a long-term strategic plan, irrespective of whether I am there in the council or not; the plan has to go on for the development of the federation."
Emphasising on the need of sponsorships, Al-Hamad said: "We need to have good marketing plan and good product and competition. It is priority for us to review our competition program and also our development program.
"This is business people and we got to have the right product for them to come. They are not going to lose the opportunity to represent something good.
"In business everything is a product, so our competition of program, how do we administrate the federation, this will all come down to one fact: How we try to plan and present it to the business people. I am sure the business people are willing to sponsor the Federation if we provide them the right plan," he added.
Secretary-Treasurer Maurice Nicholas of Singapore, who has been holding the post for the last 40 years since the inception of AAA -- will continue on office.
Image: Dahlan Jumaan Al-Hamad
Photograph: Muhammad Hamed/Reuters