Commonwealth Games scam-tainted administrator Suresh Kalmadi will not be overseeing the conduct of the 20th Asian Athletics Championships, from July 3-7 in Pune, even if he is re-elected president of the continental body at its July 1 elections, the Indian athletic association's chief Adille Sumariwalla said.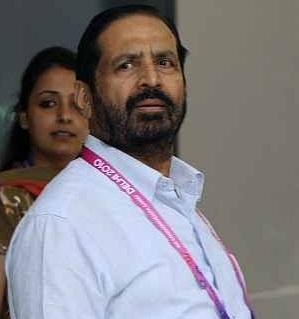 "He will not," Sumariwalla insisted, when asked at a media conference in Mumbai on Friday, whether Kalmadi will oversee the organisation of the championships if he retains his post at the Asian Athletics Association's Congress to be held two days prior to the start of the championships.
"The AAA Congress is held as a part of the Asian Championships, like the IOC's Congress is held as part of the Olympic Games and the IAAF Congress is held as part of the World Athletics Championship," explained the former National sprint champion.
Kalmadi, a former president of the Indian Olympic Association, is under a cloud after being arrested by the CBI in April 2011 on corruption charges as chairman of the organising committee of the Commonwealth Games in Delhi three years ago and is out on bail.
He is currently the president of the AAA, a post he won first in 2000 and continues to hold on to.
A total of 578 athletes, including 150 from India, from 43 out of 45 member nations of the Asian Athletics Association, will take part in the meet.
The list includes four World champions and ten defending champions from the last edition in Kobe, Japan.
Image: Suresh Kalmadi