Mercedes has agreed to take a 75 percent stake in Formula One leaders Brawn GP within the next three years, German magazine Auto, Motor und Sport reported on Wednesday.
Citing Formula One sources, it said the partners had reached an oral agreement and a contract would be signed soon.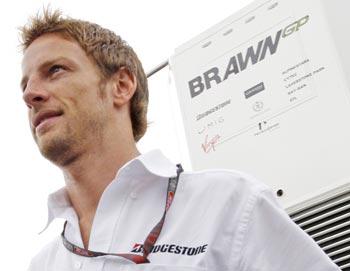 There was no comment on the report from Mercedes or Brawn, with team officials heading for Monza for this weekend's Italian Grand Prix.
The magazine said the deal would give the German carmaker, who own 40 percent of McLaren and also supply Brawn and Force India with engines, control of a Formula One team for the first time in the modern era.
Mercedes has an exclusive contract with McLaren until 2011, so the unit of Germany's Daimler AG plans to have major investor Aabar of Abu Dhabi hold the stake in Brawn in the meantime, the report said.
It quoted Daimler Chief Executive Dieter Zetsche as saying he would not rule out such a move.
"Our partners don't have only the finances, but also a big emotional interest in automobiles and especially our brand. If we wanted to change anything with our Formula One commitment then we could certainly speak with Abu Dhabi," he said, according to the magazine.
British-based Brawn emerged from the former Honda team earlier this year after a management buyout led by former Ferrari technical director Ross Brawn. Honda had announced in December that they were quitting the sport for financial reasons.
The team won six of the season's first seven races with Britain's Jenson Button.
Abu Dhabi has taken an increasingly high profile in the sport, hosting a race for the first time this year with the season-ending grand prix on Nov.1 at the new Yas Marina circuit.
The government-owned Mubadala investment fund also has a five percent stake in Ferrari.