India's athletics campaign at the Olympic Games got off to a poor start with Om Prakash Singh failing to make the shot put final, finishing a disappointing 19th in the qualification round with a below-par performance on Friday.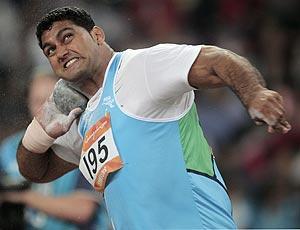 Singh ended 10th in Group B and 19th overall with 19.86m being his best effort. He covered the distance in his second attempt after managing 19.40m in his opening attempt.
He followed that with a foul in his third attempt.
The 25-year-old, competing in his debut Olympics, failed to touch even the national record-breaking effort of 20.69m he managed in May in the run-up to the Games.
American Reese Hoffa led the qualifiers with an impressive 21.36m throw, while German David Storl took the second spot with 21.15m.