Susen Mahato, a rural youth from Jharkhand, climbed the Mt Everest this morning to become the fourth person from the state to conquer the highest peak in the world.
Another climber in the expedition team, Arunima Sinha, an amputee, is on the verge of creating history as she is expected to scale the peak on Monday.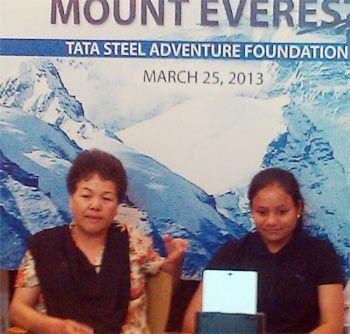 If she is successful, she would be the first amputee from India to achieve the feat.
Arunima, 26, was a national-level volleyball player who had lost one of her legs after being thrown off a moving train by hooligans two years ago.
The expedition team was supported by the Tata Steel Adventure Foundation.
Mahato's success coincided with the 60th anniversary of the first climb of the peak by Edmund Hillary and Tenzing Norgay May 29, 1953.