Indian Olympic Association (IOA) welcomed FIH's decision to conduct next year's Olympic Qualifiers in India and said by recognising only Hockey India as the National Federation for the sport, the world body has vindicated its stand.
- Hockey India recognised, India to host Olympic qualifiers
In a major decision, the International Hockey Federation's (FIH) Executive Board in Lausanne on Saturday gave green signal to India to conduct the Olympic Qualifiers and other major hockey tournaments, a move, which is bound to come as a relief for hockey lovers in the country.
"I am happy that FIH has now come out with a correct decision recognising India as a hockey hub and accepted IOA's stand," IOA acting president Vijay Kumar Malhotra said in a statement.
"I wish FIH had not taken intransigent stand on Champions Trophy. Shifting of the tournament is no doubt effected our national team's preparation for the London Olympic but it also did not do any good to the game.
"IOA is fully committed to Olympic charter, we will never accept two federations for any sports, that is our unequivocal stand, which FIH has also accepted," he added.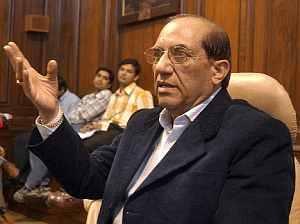 Training his guns once again at the Sports Ministry, Malhotra said being the National Olympic Committee (NOC), it is IOA's prerogative to recognise or not to recognise any sports federation in India and not the government.
"Yes, the Indian judiciary is very independent and neither the Government nor the IOA can interfere in its process. We have to accept its decision," he said.
Malhotra hoped that for the betterment of hockey, the two warring factions -- HI and IHF -- will now close the ranks.
"At present the main aim is to qualify for the Olympics, which is the wish of every hockey lover in the country. I am confident that hockey administrators will rise above petty personal squabbles for the betterment of game," he said.
He also had a word of caution for the FIH, saying in case of any dispute it should deal with the NOCs and in India's case it is IOA.
"FIH says that it will not allow any dilution in the Olympic charter or accept any government interference and on the other hand it wants to deal directly with the government by passing IOA, this duality will not work," Malhotra added.