Tiger Woods withdrew from the WGC-Cadillac Championship on Sunday with an Achilles tendon injury, raising doubts about his fitness for next month's Masters at Augusta National.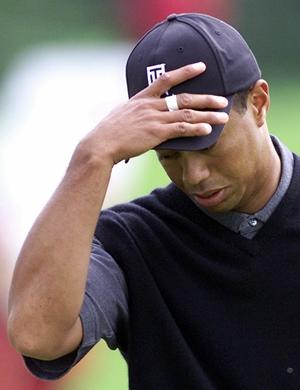 The former World No. 1 had been limping during his final round when he abruptly called it quits and left the course after completing 11 holes.
He was three-over-par for the day and seemingly out of contention to win the tournament.
Woods initially told PGA officials it was a left leg injury but later clarified the nature of his problem in a statement.
"I felt tightness in my left Achilles warming up this morning, and it continued to get progressively worse. After hitting my tee shot at 12, I decided it was necessary to withdraw," he said.
"In the past, I may have tried to continue to play, but this time, I decided to do what I thought was necessary.
"I will get my Achilles evaluated sometime early next week," the statement concluded.
Woods, who had changed shoes midway through the round, was escorted from the Blue Monster course on a buggy and taken to the carpark.
The 14-times major champion suffered a left-knee injury last season which caused him to withdraw from the Players Championship in May.
While it was not immediately clear how serious his latest setback was, the American has a long history of injury problems, dating back to his days at Stanford University.
He has had four operations on his knee, including two in 2008, and previous problems with his Achilles.
The injury came just as Woods had been beginning to show signs of his old form.
World No. 1 Rory McIlroy said he was saddened by the news of Woods' injury.
"It's a shame because he looked like he was coming out this year, swinging it really well, playing good and getting himself into contention," said the Northern Irishman.