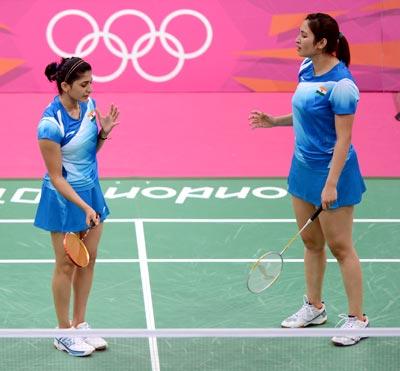 Jwala Gutta confirmed on Tuesday that she will reunite with former partner Ashwini Ponnappa.

"So it is official...ashwini and me r bck together!!! Will see us soon in comin tours!!! Thnk u fr all ur support!!!," Gutta wrote on Twitter.
- Fitter and lighter Jwala ready for comeback in IBL

The pair, which separated after last year's London Olympics, should be back as a team in October.

"Ashwini and I have spoken to each other and we think it is best for the country and for us that we play together because we complement each other very well and we have achieved success at the World Championships and the Commonwealth Games. We are planning to start playing together again from October," Gutta told the Indian Express.

Jwala went on to add that the two decided to come together because of a couple of reasons. The first was the Indian Badminton League's organisers knocking out the women's doubles category from the tournament, which in turn resulted in the base prices of Jwala and Ashwini, both icon players, being reduced to $25,000 from $50,000.

"I am sure if Ashwini and I had continued to play together women's doubles would have been treated with more respect," she said.
Image: Jwala Gutta (right) with Ashwini Ponnappa
Photograph: Michael Regan/Getty Images