Viswanathan Anand on Saturday said the pressure of expectation of playing at home in the last World Chess Championship in Chennai was not a factor, but conceded that he made a few mistakes against Magnus Carlsen, which eventually cost him the world title last November.

"I wouldn't blame that on Chennai. The point is that playing at home has the impact of magnifying whatever you are going through. If it is going well, it will magnify that; if it is going bad, it will magnify that. But I don't think I suffered per se. I had more problems on the chessboard, to put it another way, and, obviously, I hope to avoid it this time," Anand said, in Mumbai.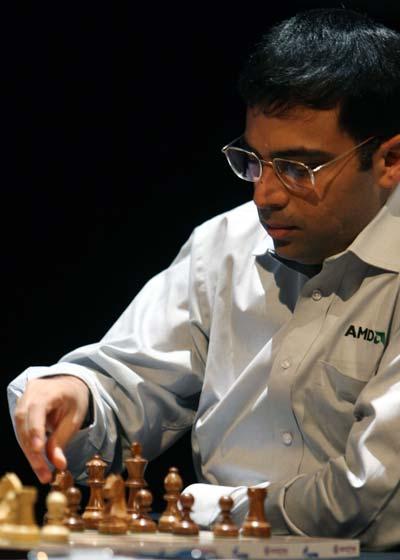 The last World Championship was played in Chennai and Anand was beaten by Carlsen after losing three out of the 10 games. However, following his victory in the Candidates tournament, he set up a World title rematch against Carlsen. The match is expected to be held in November.
Sadly, the high-profile match did not receive a single bid for hosting rights.
Anand claimed the match could possibly be held in Norway, though he was not clear whether it would be played as per schedule in November or moved to another date.

"We will see. At the moment, I understand they were looking for something in Norway. I don't even know when the match is going to be held, whether they will stick to the schedule or the match moves; you literally wait for details. Obviously, when the April deadline passed, as far as I can understand, they have just left it open. People still seem to be looking; they are still looking to organise the match so I am just waiting to see if we get a venue and date soon," he said.

The 44-year-old five-time World champion said winning his spot in the World Championship match following his convincing victory in the Candidates has given him the much-needed boost and he will make sure he avoids the mistakes he committed last time.

"Obviously, I will try to learn from things that went wrong and I have many impressions that I will think about when I train. I keep saying this often. If I had been dropped into the match it would have been different, but having qualified gives me a morale boost, you feel positive.
"A good result also is something you can feed off and I am hoping to carry that into it. But it goes without saying that we will have to do different things, especially the loser.

"I will give it my best shot and I am looking forward to it because it is not very delicate and not a very unexpected second chance; so you definitely want to make use of that," he added.

Anand will next play in the World Rapid and Blitz Championships, in Dubai from June 15 to 21, which will feature a star-studded line-up, including World champion Carlsen among others.

"For me it was a pity that I missed several World Rapids and Blitz [championships]. In 2012 I clearly remember that I was very keen to play but the problem was it clashed with the function we had for my son's birthday so I simply could not play. I was happy this time to join and I was impressed to just see the field, every single player is turning up there. I mean it is still going to be a Swiss," he said.
Image: Viswanathan Anand
Photograph: Patrik Stollarz/Getty Images