World champion Sebastian Vettel finally tasted Formula One success on home soil after a composed victory in Sunday's German Grand Prix although safety worries again rocked the sport after a series of incidents.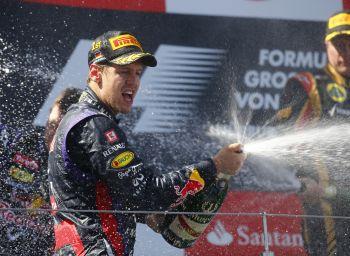 A stray wheel from Mark Webber's Red Bull injured a cameraman in the pitlane, Jules Bianchi's car momentarily caught fire and rolled towards traffic after the driver had got out while Paul Di Resta almost hit Jean-Eric Vergne in the pits.
Kimi Raikkonen was second after a late tyre change failed to get him close enough to Vettel's Red Bull in an exciting finish while Lotus team mate Romain Grosjean was third.
Photograph: Wolfgang Rattay/Reuters