Force India Formula One driver Paul Di Resta has appointed Jenson Button's manager Richard Goddard to run his affairs after falling out with Lewis Hamilton's father.
"They've been assisting me in a purely advisory capacity, whilst I've been making my decision," the Scot said in a statement issued at the Italian Grand Prix by Goddard's Sports Partnership.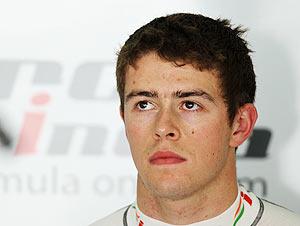 "Based on how that's gone and having seen what they've achieved with other clients, in and out of the sport of F1, it became clear that it was the right way to go."
Di Resta, 26, split with Anthony Hamilton - father of Button's team mate and 2008 champion Lewis -- before the British Grand Prix in July.
Media reports have said Hamilton senior is suing for wrongful termination of his contract and loss of earnings.