Formula One supremo Bernie Ecclestone has dismissed the sport's governing body as "a joke" and criticised Jean Todt's actions since taking over from Max Mosley as FIA president.
"Jean Todt is a poor man's Max," the 80-year-old Briton, a close ally of compatriot Mosley over the decades, was quoted as saying of the Frenchman in the Daily Express newspaper on Thursday.
"He has been travelling around the world doing what Max didn't do too much -- kissing the babies and shaking the hands. It is probably good for the FIA but we don't need it in Formula One," he added.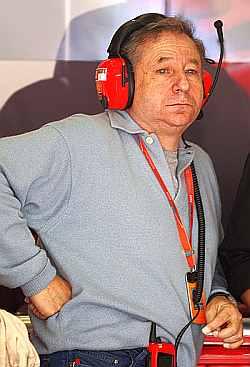 Ecclestone declared the International Automobile Federation head's moves to re-position the sport in a more environmentally-friendly light as a "complete joke".
He said a planned switch to smaller capacity, and far more fuel-efficient, 1.6 litre turbo engines meant the sport would no longer sound like Formula One while other changes would simply cost a lot of money.
"We should write the rules with the teams...we have got a big investment," said Ecclestone, who has remained in London ahead of the season-opening race in Australia this weekend.
"We should write the rules, give them to the FIA and they should make sure they are followed. It should be like the police -- the police don't write the rules and say you've got to do 30 miles an hour. The FIA is a joke," he added.