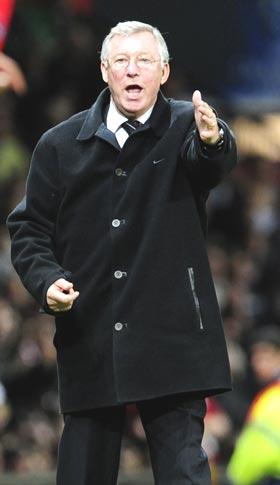 Former Manchester United captain Steve Bruce added spice to the speculations whether referees tend to give Alex Ferguson the benefit when it comes to adding injury time at Old Trafford.
After all the talks about the six minutes added time at the end of the Manchester derby on Sunday, Bruce has said that Man United do "get a bit extra" at Old Trafford and reckons Fergie's reputation in the game means referees are extra-scrupulous about adding time on for him.
"Of course, of course. How often do we see it? The Sky cameras are panning in on the manager, right close in on him studying his watch," The Sun quoted Bruce, as saying.
"The manager has such a way about him that referees know he's watching the clock. With what he has achieved and his standing in the game, it gives him that power to make sure the refs add the time on. We all think United are going to get a bit extra at Old Trafford," he added.
However, Bruce also said that what counts at the end is a team's performance.
"I always say that if you go there you have to play, whether it's 92, 94, 96 or 98 minutes. You have to go the distance," he added.
The 48-year-old also had praise for his former team manager, and said: "Sir Alex has this huge presence and, with everything he has done, he has to be the greatest. But, he's still so normal in so many ways. He has a humility, which comes from his background. You never find him bragging about his achievements.
"There's the same enthusiasm from 20 years ago. I saw him after the win over City and he was buzzing about it. He thrives on it, it keeps him young," he added.