Everton have apologised to their fans for a controversial change to the club crest and have promised a full consultation with a view to changing it again after next season.
The English Premier League club unveiled the new badge on Saturday, redesigning the "tower" and, most controversially, removing the club's Latin motto 'Nil Satis Nisi Optimum' (Nothing But the Best is Good Enough).
Within days more than 22,500 fans had signed a petition to protest about the design and Everton, who are searching for a new manager after the departure of David Moyes to Manchester United, responded by apologising for a lack of consultation.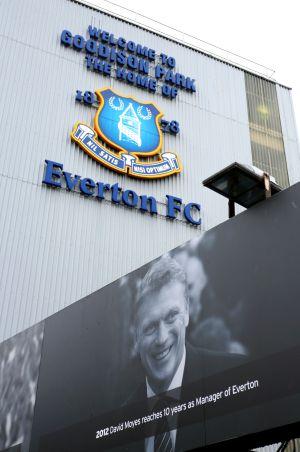 "We are sorry," the club said in a statement on their website (www.everton.com). "It is clear that you wanted to be involved in the selection of our new club crest.
"We regret we didn't ask every Evertonian about something that matters so much to every one of you."
Everton chief executive Robert Elstone added: "Our chairman had demanded widespread consultation and we stopped short of that. We talked to our Fans' Forum, our commercial partners and our experienced staff around the club. That was not enough."
Elstone said the Merseyside club were already committed to keeping the new badge on the kit for the 2013/14 season but would take notice of feedback for a further redesign.
Everton, founded in 1878 and one of the 12 original Football League members, first incorporated the local Prince Rupert's Tower, an 18th century "bridwell" or temporary jail, on their crest in 1938, though it did not appear on the shirts until 1978.
Ironically the new design, aimed at making the badge more modern and easily reproduced digitally, is a far more accurate depiction of the squat stone tower, which had been elongated in previous editions.
Photograph: Paul Thomas/Getty Images