Chelsea defender Ashley Cole will be disciplined by the club for his foul-mouthed Twitter rant against the Football Association (FA), manager Roberto Di Matteo said on Saturday.
Di Matteo said after the 4-1 Premier League win over Norwich City that the England left back would be punished by the Londoners but he refused to go into details.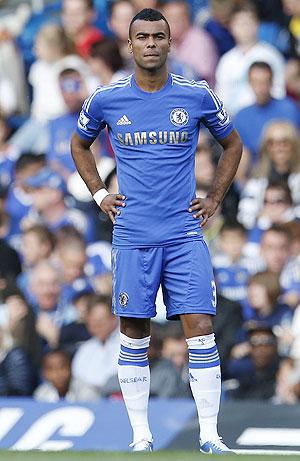 Cole is also likely to be disciplined by the FA.
"We've got a social media policy at the club and there will be disciplinary action," said Di Matteo after European champions Chelsea went four points clear at the top of the table.
"I did speak to Ashley but that's a private conversation. You saw his reaction yesterday when he apologised unreservedly."
Cole called the FA a "bunch of t***s" on Friday after being accused of "evolving" his statement supporting Chelsea teammate John Terry's defence against the charge he racially abused Queens Park Rangers defender Anton Ferdinand in a game last October.
The Chelsea player removed the tweet within hours of posting it.
"I'm in favour of social media, it just has to be used sensibly," added Di Matteo after Cole played alongside Terry in Saturday's game.
"It's the world we live in and as long as it's used responsibly it's a good way to communicate. If the players breach a rule we have, there are going to be consequences."
Photograph: Suzanne Plunkett/Reuters