The International Olympic Committee is planning a conference on the role of the World Anti-Doping Agency (WADA) to improve the drugs in sport watchdog's deteriorating ties with international federations and national Olympic committees.
WADA, created through an IOC initiative in 1999, has been highly critical of several federations, including the international cycling union (UCI), over what it claims is a poor doping record.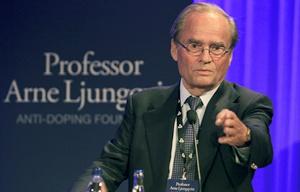 The row with the UCI has been especially bitter following the admission of doping by retired American rider Lance Armstrong, who had his seven Tour de France titles stripped.
The two sides have been locked in a war of words over the past few months, with WADA questioning the UCI's commitment for transparency in an affair that sent shockwaves through the entire world of sport.
"The date has not yet been fixed and no agenda agreed," an IOC official said of the conference plans on Saturday. "It is the idea that has been agreed."
WADA chief John Fahey last week also urged other sports, including tennis and soccer, to do more to battle doping.
Fahey also said the organisation should start looking for new sources of funding from the sports industry itself, rather than relying on the IOC and national governments, who pay an equal share to cover its $26 million annual budget.
Former WADA chief Dick Pound, an International Olympic Committee member, has also criticised what he said was the IOC's reluctance to re-test samples from past Games that could expose undiscovered cheats with new detection methods.
Photograph: Philip O'Connor/Reuters