Serbia's Novak Djokovic has twin goals back on home territory this week - a boost in fitness for the French Open, while longer term he seeks to raise the status of a tournament organised by his family.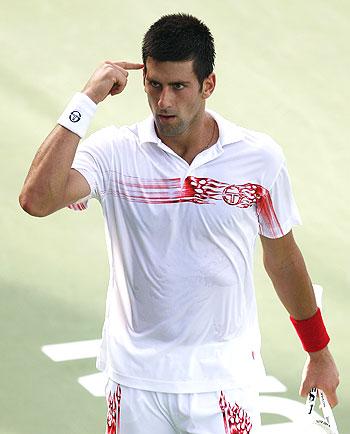 The World No 2 is back at the Serbia Open to defend the title he won in its inaugural edition last year.
"It is not the biggest tournament I've ever won but it is the closest to my heart because it's the first ATP tournament in Serbia and I love playing in front of my home crowd here," Djokovic, who has a bye in the first round, said.
He added: "It's not easy to win even a tournament like the Serbia Open, carrying just 250 ATP points, much less a Grand Slam event where the competition is as fierce as it's ever been.
"But I have high hopes of doing well at this year's Roland Garros. What I want to do here is raise my fitness levels even if it means I might not move around as quickly as I can."
Djokovic's last tournament win was in Dubai in February. He has played two clay court tour events this season and lost in both to Spain's Fernando Verdasco - in the semis in Monte Carlo and quarter-finals in Rome.
He is the only top 20 player appearing in Belgrade, where the centre court has been expanded to 9,500 seats after it was crammed for last year's final.
The court is situated on the banks of the Sava river and side-events within the complex include concerts featuring Serbia's rock bands and disc jockeys.
Looking to the future, Djokovic said the tournament would need to raise its category from the lowly 250 series to further expand.
"It's an awkward week because it's held between Rome and Madrid when most top players are taking a breather, but we will try to attract some top names over the next few years," Djokovic said.
"Obviously, we need to make it an ATP 500 tournament with more prize money attached to be able to lure the top players."