India's top-ranked squash female player Dipika Pallikal faced stiff resistance from England's Sarah-Jane Perry before prevailing 11-9, 11-3, 11-7 in the final to win the WISPA Dread Series 2 tournament in Washington.
Pallikal showed good form throughout the championship and won it without conceding a set to secure her second title of the year.
The 20-year-old Chennai girl recently became the first Indian to break into top-20 in the world rankings following her title-win at the Orange County tournament in California last month.
Pallikal faced her tougest match in the tournament as Perry, the unseeded surprise finalist, proved in her loss that reaching the final was no fluke.
Perry built a 7-3 lead in the first game and then increased it to 9-5, but Pallikal reeled off six points to close out the game on a winning serve. It was the first time that any of Pallikal's opponents reached nine points in any game.
The Indian continued her good run in game two, showing an impressive display of shot making with a variety of winning shots that included  boasts, a cross-court nick, drops and dying length as she built an 8-1 lead on the way to an easy 11-3 victory.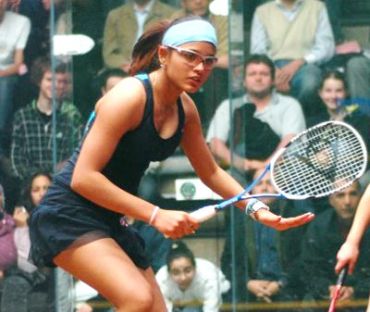 In Game three, both the players played nearly error-free squash and displayed flair with their shots. The sea-saw battle saw at least six lets on the way to a 7-7 tie. Then Pallikal again showed her brilliance on the court, winning three points before Perry erred on a match ball.
"It took me a while to adapt to her style, and I found I had to keep it tight and deep to avoid getting blocked or volleyed by my six-foot tall opponent," said Pallikal.
Pallikal also expressed satisfaction with her performance in a series of tournaments in the USA and said, "It's been a good week and I played well."
Perry said, "I knew Dipika had great racquet skills, and if I hit anything loose, she would make it very difficult."
In the semifinal, the world ranked 20th Pallikal had defeated qualifier Larissa Stephenson 11-3, 11-7, 11-5 while she ended the challenge of fifth seed Sarah Cardwell 11-4, 11-3, 11-6 in the last-eight stage.
Pallikal will now take a short break back home before the World Open.