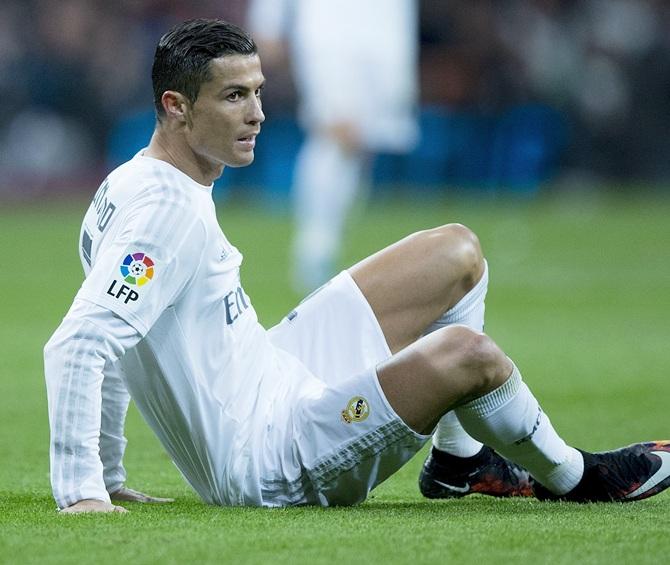 IMAGE: Real Madrid's Cristiano Ronaldo. Photograph: Gonzalo Arroyo Moreno/Getty Images
Real Madrid's star footballer Cristiano Ronaldo will testify in a case in which he is accused of hiding income from the tax authorities on July 31, court officials said on Tuesday.
The Spanish prosecutor says the Real Madrid forward knowingly used a business structure to hide his image rights income in Spain between 2011 and 2014.
Ronaldo has denied the charges.