London Olympics organising chief Sebastian Coe is set to take over as the chairman of the British Olympic Association (BOA) after his only opponent for the job pulled out on Tuesday.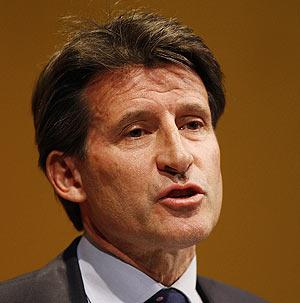 In a statement the BOA said British hockey head Richard Leman had stepped aside, leaving Coe poised to succeed Colin Moynihan at the association's next National Olympic Committee meeting on November 7.
Twice Olympic 1,500 metres champion Coe, 56, confirmed last month he had been asked to stand for the position.
"Recognising the unique circumstance in which we find ourselves in having the person who led the organisation and delivery of what is widely regarded as the most successful Olympic and Paralympic Games in history standing for election as our next chair, I have decided to put my full support behind Seb Coe and his candidacy," Leman said in the BOA statement.