Tennis great Serena Williams on Wednesday said she would consider coaching after calling it quits.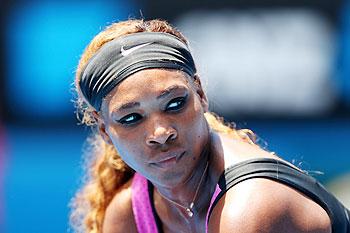 But other than her tennis career, the multi-talented World No 1 is involved in many personal projects.
Off-court, she is heavily involved in charity with two SerenaWilliamsSecondary Schools in Kenya, and she also has her own clothing line.
According to AFP, she said coaching could be an option. Several legends of the game have recently joined the coaching ranks, including Ivan Lendl, Boris Becker and Stefan Edberg.
"I never would say no to anything because I actually never thought I would play this long. So who knows, there's always apparently opportunities," Williams said, after moving into the third round of the Australian Open.
But she added: "I don't even know if I would be a good coach. We'd have to see."
Martina Navratilova recently said she could challenge Steffi Graf's Open-era record of 22 Grand Slam titles. Williams is currently gunning for an 18th major to match Navratilova and Chris Evert.
Photograph: Quinn Rooney/Getty Images