Scheduling of the big events such as Commonwealth Games and the Asian Games in quick succession may have a bearing on the form of India's top shooters, according to national shooting coach Sunny Thomas.
"Maintaining peak form over such a long time is not going to be easy with the World Championship having come (in August), followed by the Commonwealth Games (Delhi) and now the Asian Games. But they are capable of doing it," Thomas said on Wednesday, two days before the commencement of the multi-discipline event in Guangzhou.
Indian shooters picked up a whopping 14 gold medals, out of the 38 won by the country in the Delhi Commonwealth Games, 11 out of 27 silver medals and 5 out of 36 bronze medals, mainly at the Dr Karni Singh Shooting range.
But a repeat of this stupendous display is not possible according to Thomas who expects the competition in this Chinese city to be of top class.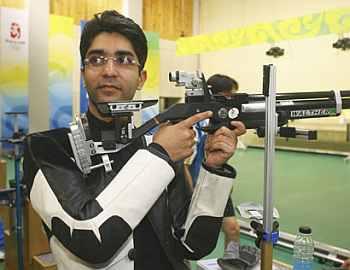 "Definitely no, there's no comparison (in the intensity of competition). The top Asian countries will be here and the competition would be as difficult as the world championship or the Olympics Games," Thomas said.
Refusing to predict the number of medals that India can win at the Asiad, Thomas said, "For 17 years I have not done it and am not going to do so now."
The shooting events would be held from the 13th to 24th and Thomas said the rifle shooters and the pistol wielders are already here while the others would be following.
Thomas said efforts were on that four-gold winner at CWG, Gagan Narang, would be the Indian flag-bearer at the Opening Ceremony on November 12th though he had the 10m air rifle event scheduled for the next day.
"I am trying to see that he comes off early from the opening ceremony," Thomas said.
Narang had shocked Olympic bronze winner Abhinav Bindra for the gold in this event at Delhi after having combined forces with his illustrious partner in snatching the team gold.