Home > Sports > Formula One > Reuters > Report


The men most likely to beat Schumacher

February 15, 2005 11:13 IST



Ferrari's Michael Schumacher will write another extraordinary chapter in the Formula One record books if he wins his eighth title this year.

While Briton David Coulthard, runner-up in 2001 and winner of 13 races, is unlikely to pose a threat in his new Red Bull there are plenty of candidates to dethrone the German ace.

The following are the drivers most likely to win races and possibly end Schumacher's five-year reign.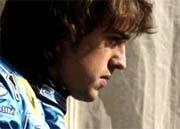 FERNANDO ALONSO (SPAIN) RENAULT
Age: 23 (Born July 29 1981)
Already the youngest driver to start a race on pole position and the youngest winner, Alonso has set his sights on becoming the youngest champion. An impressive debutant with Minardi in 2001, he made a big impact when he replaced Button at Renault in 2003. Supremely confident and aggressive on the track, he is surprisingly diffident off it. A keen soccer player and fan of Real Madrid, he lives in Oxford, England.
Wins: 1. First win: Hungary 2003. Poles: 3. Races: 50.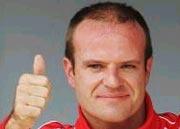 RUBENS BARRICHELLO (BRAZIL) FERRARI
Age: 32 (May 23 1972)
Starts every season at Ferrari hoping his time has come, only to be slapped back into place by Schumacher. Despite status as number two driver, his self-belief remains strong. God-fearing and devoted husband and father, was a close friend of the late Ayrton Senna. Barrichello is his country's only race winner in the last decade. Runner-up last season with two wins.
Wins: 9. First win: Germany 2000. Poles: 13. Starts: 196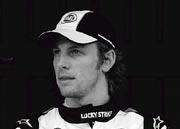 JENSON BUTTON (BRITAIN) BAR
Age: 25 (Born January 19 1980)
Youngest driver to score points in Formula One after making his debut with Williams in 2000. Has had a roller-coaster career, moving to Benetton (Renault), then BAR in 2003. Britain's best hope of success but has yet to win a race despite 10 podiums on his way to third place overall last year. Mature beyond his years and a very smooth driver. Has faced accusations that he is too nice to be a champion. Caused ructions last year with failed attempt to join Williams.
Poles 1. Starts: 84.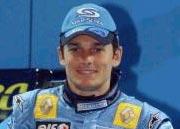 GIANCARLO FISICHELLA (ITALY) RENAULT
Age: 32 (Born January 14 1973)
One of the highest rated drivers with the least to show for his career. His one lucky win for Jordan in 2003 took a week to be cleared up due to a timing error. This season will be the first time the Roman has had the car to do him justice. He knows time is running out and he has to deliver. One of the smoothest of drivers, he is a quiet-living family man with two young children. Big supporter of Roma football club.
Wins: 1. First win: Brazil 2003. Poles: 1. Starts: 141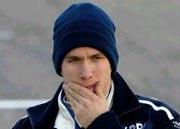 NICK HEIDFELD (GERMANY) WILLIAMS
Age: 27 (Born May 10 1977)
Quiet, unassuming but deserving of the nickname 'Quick Nick'. This season is his big break, securing the seat with a last-minute decision over Brazilian Antonio Pizzonia. Quite a turnaround for a driver passed over in 2001 when McLaren opted instead for Sauber team mate Raikkonen. Dropped by Sauber in 2003, Jordan threw him a lifeline last year. Has everything to gain, nothing to lose and could give Webber a hard time.
Starts: 84.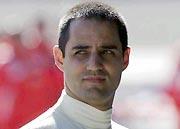 JUAN PABLO MONTOYA (COLOMBIA) MCLAREN
Age: 29 (Born September 20 1975)
First Colombian driver to win a grand prix, 'JPM' was a Williams test driver before moving to United States and winning the CART title and Indianapolis 500. Made F1 debut with Williams in 2001 and caused immediate stir by overtaking Schumacher in his third race. Expert at winding up rivals, takes no prisoners on the racetrack and has a swaggering, no-nonsense approach off it. Gets easily bored and enjoys playing pranks. Making McLaren debut this year. Wife Connie is expecting their first child.
Wins: 4. First win: Italy 2001. Poles: 11. Starts: 68.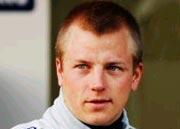 KIMI RAIKKONEN (FINLAND) MCLAREN
Age: 25 (Born October 17 1979)
Runner-up to Schumacher in 2003 and winner of last year's Belgian Grand Prix, McLaren's sole victory of 2004. He replaced compatriot and two-time champion Mika Hakkinen at the team at the end of 2001 and was dubbed 'Ice Man' by team boss Ron Dennis. Impassive and monosyllabic at first, Raikkonen also has a wild streak, demonstrated by alcohol-fuelled antics in nightclubs in the Canary Islands and London. Had a meteoric rise to the top with many people, including International Automobile Federation (FIA) president Max Mosley, believing he was too inexperienced to deserve a super licence when Sauber signed him up for the 2001 season.
Wins: 2. First win: Malaysia 2003. Poles: 3. Starts: 68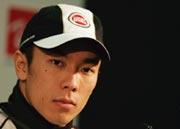 TAKUMA SATO (JAPAN) BAR
Age: 28 (Born January 28 1977)
Will Sato be the first Japanese grand prix winner? He secured his first podium last year, despite regularly exploding engines, and is already his country's most successful Formula One racer. Comes across as utterly fearless on the track, engaging and thoughtful off it. Some of his overtaking manoeuvres are stunning, others less so. Had a reputation for crashing in first season with Jordan. Speaks fluent English.
Starts: 36.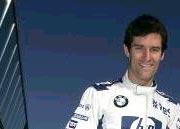 MARK WEBBER (AUSTRALIA) WILLIAMS
Age: 28 (Born August 27 1976)
The most promising Australian driver since Alan Jones won the championship in 1980, also with Williams. Yet still has not finished a race higher than fifth -- on his debut with Minardi in Australia in 2002. He did however place his Jaguar on the front row in Malaysia last year and has been compared to Schumacher for his attitude, fitness and determination. First came to prominence when his Mercedes flipped twice at high speed in practice for the 1999 Le Mans 24 Hours race. He walked away unscathed but did not start after Mercedes withdrew.
Starts: 50.
© Copyright 2005 Reuters Limited. All rights reserved. Republication or redistribution of Reuters content, including by framing or similar means, is expressly prohibited without the prior written consent of Reuters. Reuters shall not be liable for any errors or delays in the content, or for any actions taken in reliance thereon.

Formula One: The Complete Coverage


What do you think about the story?








Read what others have to say:





Number of User Comments: 6








Sub: Narain

We still haven't seen Narain's full potential. Give him a competitive machine and some more experience in formula 1 He can probably beat any one ...


Posted by ANURAG









Sub: the only one

the one who cna defeat shummy is the one ---Kimi Raikkonen,,he has the potential and the ability to do so,,,because its tough to show a ...


Posted by bhavin









Sub: courageous win for karthikeyan

as shumi starts from jordan,to beat him the same jordan have given birth,thats karthikeyan,the indian hearts of billions peoples wishes is the one to beat ...


Posted by prabhu









Sub: watch out for 2005

This yr we believe would be a grt yr with unexpected drama and action. But still am a tifosi and wud love to see SCHUMI ...


Posted by harish









Sub: not fair

Come on this is not fair. Give Karthikeyan a chance. He is the man to watch out for :)


Posted by Pradeep






Disclaimer