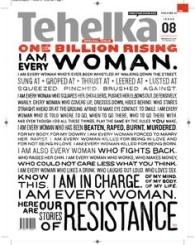 At a time when the media is seen to be stepping up and spearheading campaigns against increasing crimes against women, the charge of sexual assault against Tarun Tejpal, editor of Tehelka, one of India's few activist magazines, comes as much as a shock as a disappointment.
Journalists, after all, are supposed to be watchdogs of society.

Read: Tehelka editor Tarun Tejpal accused of sexual assault; steps aside
Once the scandal broke, Tejpal has stepped aside as editor as 'atonement' for what he describes as a 'a bad lapse of judgement, an awful misreading of the situation', in a letter written to Shoma Chaudhary, managing editor at the weekly.
Chaudhury too subsequently has issued a statement that the journalist concerned was satisfied with the action taken.
However, given the all-round outrage over the incident, and demands that the victim pursue the matter to its logical end, the case is far from being closed.
The tragedy is that the incident has blown the lid off the goings-on in the media, and made many question its attitude to sexual harassment at the workplace and such. A senior journalist has even called it the Nirbhaya moment for Indian media. The implication being, just as the December 16, 2012, Delhi gang-rape led to Indian society changing its attitude to how it deals with rape, so must this incident do the same for Indian media.
The questions remain: Has the incident dented the media's image? And what should be done to restore the public's faith in it?

Dear readers, post your responses in the message board below.

Photograph: Tehelka's cover of the February 2013 issue that addresses issues of sexual crimes against women