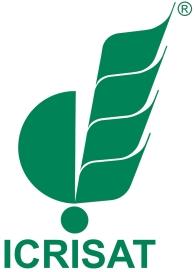 A woman scientist working in a leading research institute in Hyderabad has alleged sexual harassment by a senior colleague at workplace and slapped a legal notice on the management.
Durga (name changed) accused the management of the International Crops Research Institute for the Semi-Arid Tropics with trying to hush up the issue and wash their hands off the issue without taking mandatory actions prescribed by law.
N J Poole, chairman of the governing Board of the ICRISAT, in a reply to her notice, said they will request the management to reopen and reassess the complaint afresh.
The 28-year-old scientist, in her notice, stated that she had complained to the governing body about sexual harassment by her boss in January 2013. Though she agreed not to pursue the case only after the accused tendered a public apology, it never happened.
The scientist further alleged that she and the person "responsible" for the entire trauma continues to work in the same department despite specific rules which makes it mandatory for the complainant and the accused to be separated in the workplace.
ICRISAT failed to take appropriate action to prevent further victimisation by the accused, the woman scientist, an MSc and PhD in agricultural sciences, said in her notice.
Working under the same circumstance gives a window of opportunity to the accused to take every possible step to ensure that the workplace becomes uncomfortable to the complainant, it said.
Poole, in the reply, said the accused had tendered an apology which was accepted by Durga and the issue had been resolved.
"In so far as failure to prevent further harassment and alleged victimisation issues are concerned, your client (Durga) did not seek transfer from the unit. In fact, she was not immediately answerable to (the accused) per se," the ICRISAT reply said.
Durga contended that an "oral apology before three people in a closed door meeting is not an adequate response to acts of sexual harassment committed by the accused openly".
K Vivek Reddy, who is representing the victim, said in the Visakha Vs State of Rajastan case in 1997 the Supreme Court had held that 'the Complaints committee should be headed by a woman and not less than half of its members should be women'.
"ICRISAT, as an international organisation, should have taken this opportunity to send a strong message that it does not tolerate sexual harassment at the workplace. However, it took every possible step to hush up the case," he opined.