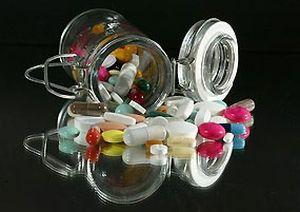 A doctor and a paramedic have been arrested after an eight-month pregnant woman was allegedly wrongly administered medicine for abortion at a prominent private hospital here, leading to the death of her unborn child.
"We have immediately registered a case and arrested the doctor, whose negligent act has caused this," SP, South Jammu, Rahul Malik said.
He said a Female Multi Purpose Health Worker was also arrested in the case.
The woman, a resident of Dongi Brahmana in Rajouri district, had come to the hospital for a routine medical examination, her husband said.
He claimed that the gynaecologist apart from prescribing normal medicines to his wife, also advised that she be administered IV fluids as she was very weak.
"Doctors and para-medical staff instead of administering glucose, gave her abortion medicine, which was actually meant for another patient," he alleged.
"They killed my baby due to negligence," said the woman.
"It is the worst case of negligence. I feel strongly that such hospitals should be closed. If this has happened to me today, tomorrow it can happen to any body else," her husband said.
However, the hospital administration said that they have launched an inquiry.
"We have initiated an inquiry into the incident. As soon as we come to facts, we will act," a member of hospital administration said.
A case under Sections 304-A and 313 of RPC has been registered against the two arrested and an investigation is on, police said.
Meanwhile, the family members and relatives of the woman held a protest outside the hospital.
Image used only for representational purposes