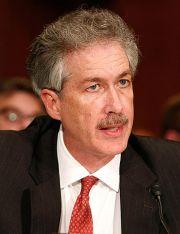 US Deputy Secretary of State William J Burns will travel to India along with four other Asian nations, including China, next week as part of America's continued dialogue with these countries on a range of bilateral and regional issues.

On the last leg of his week-long trip, Burns would arrive in New Delhi on October 18.

During his India visit, Burns would met with "senior Indian government officials to discuss regional priorities and review progress across the breadth of the strategic partnership, including measures to strengthen our bilateral economic engagement, and deepen our security and defence cooperation," the State Department said.

"He is going to review the full range of issues that we have with India: our bilateral issues, our regional issues. As you know, we try to maintain a regular pace of high-level diplomacy with India.The Secretary (of State) saw Foreign Minister (SM) Krishna just recently at the UNGA (UN General Assembly); Treasury Secretary (Timothy) Geithner was out there, so this is part of our regular deepening and broadening of that relationship," Victoria Nuland said in response to a question.

Nuland said Burns would begin his five-nation Asia trip from Japan on October 14, where he will hold meetings with the Japanese Foreign and Defense ministers, and other senior officials to discuss US–Japan coordination on regional issues in East Asia, as well as global issues.

He would travel to South Korea on October 15 to meet with senior South Korean officials and to participate in the US-South Korea Strategic Dialogue.

He will continue on to China for meetings with senior government officials to discuss a wide range of global, regional, and bilateral issues.

Arriving in Myanmar on October 17, Burns will meet with President Thein Sein, members of his government and Opposition Leader Aung San Suu Kyi.