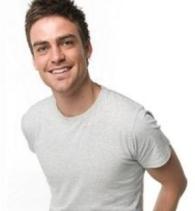 One of the two Australian radio jockeys involved in the controversial royal prank call made to an Indian-origin nurse in the United Kingdom who later died has been named a "Top Jock" by his bosses, a decision a senior minister said was made in "bad taste".
Michael Christian, who came under fire six months ago for his involvement in the prank call to a London hospital which that led to the suicide of a nurse caring for the Duchess of Cambridge, was given the award by his bosses at Southern Cross Austereo.
In a statement, Southern Cross Austereo said it was "thrilled" to crown Christian -- who moved into Melbourne's Fox FM mornings time slot after being suspended in the wake of the fallout from December's prank -- as the joint winner, alongside Sydney 2Day FM mornings host Ellie Mobbs.
India-born nurse Jacintha Saldanha transferred the hoax call from the DJs pretending to be Queen Elizabeth II and William's father Prince Charles to a colleague who divulged details of Kate Middleton's severe morning sickness. The broadcast of the call made global headlines and Saldanha was found hanged three days later.
According to The Age report, federal Communications Minister Stephen Conroy criticised the move and said the it was not appropriate, particularly so soon after the nurse's death.
"I think there's a bit of bad taste involved there," Conroy said, adding, "There were some very serious consequences of what was a prank and to be seen to be rewarding people so soon after such an event, I think, is just in bad taste."
Christian won a trip to Los Angeles for a tour of the radio studios of the city's leading station.
Christian said, "From the start, I felt like I had something to prove to myself...Regardless of all that's happened in the past few months, I'm still at the top of my game. So it felt good to see my name at the top of the final leader board!"
The judging panel for the awards comprised Southern Cross Austereo's head of content, Craig Bruce, Fox FM content director Dave Cameron and 2Day FM content director Derek Bargwanna.

Image: Australian DJ Michael Christian