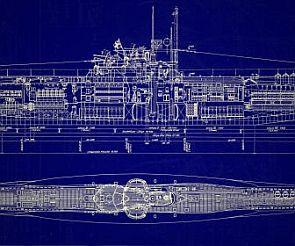 The owner of two New Jersey defence contracting businesses has been charged with allegedly transmitting military blueprints to India, including those for torpedo systems for nuclear submarines, without a license in violation of export laws, through a password-protected church website, United States Attorney Paul J Fishman announced.
Hannah Robert, 48, North Brunswick, New Jersey was arraigned before US District Judge Joel A. Pisano in Trenton federal court.

She was indicted by a federal grand jury October 10 on one count of violating the Arms Export Control Act and one count of conspiracy to violate the act. She remains under home detention pending trial.
According to the documents filed in this case and statements made in court, Robert was the founder, owner, and president of One Source USA LLC, a company located at her then-residence in Mount Laurel, New Jersey, and contracted with the US Department of Defence to supply defence hardware items and spare parts pursuant to government contracts.

In September 2012, Robert opened a second defence-contracting company, Caldwell Components Inc, based at the same address in Mount Laurel.
The documents did not reveal the identity of the person in India with whom Robert co-owned a company in that country except saying that 'along with 'R.P,' a resident of India, Robert owned and operated a company in India, One Source India, that manufactured at its own facility defence hardware items and spare parts.
From June 2010 to December 2012, Robert and RP conspired to export to India defence technical drawings without obtaining the necessary licenses from the US Department of State.

The exported technical drawings include parts used in the torpedo systems for nuclear submarines, in military attack helicopters, and in F-15 fighter aircraft.
Robert allegedly lied on her bids for DoD contracts, stating that she would be supplying American-made products and that her NJ-based company was a manufacturer, rather than a dealer, of defence spare parts.
One Source USA also subcontracted to other American defence contractors.

Robert provided export-controlled items made in India to these defence contractors in the United States in such a way as to appear to the DoD that the items were manufactured in this country.
In addition to United States' sales, Robert and RP sold defence hardware items to foreign customers.

Robert transmitted export-controlled technical data to RP in India so that they could submit bids to foreign actors, including those in the United Arab Emirates to supply them or their foreign customers with defence hardware items and spare parts.

Neither Robert nor RP obtained approval from the U.S. Department of State for this conduct.
On August 23, 2012, RP e-mailed Robert from India requesting the technical drawing for a particular military item. RP's e-mail forwarded Robert an e-mail from an individual purporting to be 'an official contractor of the UAE Ministry of Defence,' and who listed a business address in Abu Dhabi, UAE.

The UAE e-mail requested quotations for a bid for the 'blanket assembly' for the CH-47F Chinook military helicopter and listed the 'End User' for the hardware item as the UAE Armed Forces.
Later that same day, Robert replied to RP's e-mail, attaching, among other things, the electronic file for an export-controlled technical drawing titled 'Installation and Assy Acoustic Blankets, STA 120 CH-47F,' to be used in the Chinook attack helicopter.

Starting in October 2010, Robert transmitted the military drawings for these parts to India by posting the technical data to the password-protected website of a Camden County church where she was a volunteer web administrator.
This was done without the knowledge of the church staff. Robert e-mailed RP the username and password to the church website so that RP could download the files from India. Through the course of the scheme, Robert uploaded thousands of technical drawings to the church website for RP to download in India.
The conspiracy count with which Robert is charged is punishable by a maximum potential penalty of five years in prison and a $250,000 fine.

The substantive violation of the Arms Export Control Act is punishable by a maximum potential penalty of 20 years in prison and a $1 million fine. The indictment also seeks forfeiture of Robert's proceeds from the alleged criminal scheme.