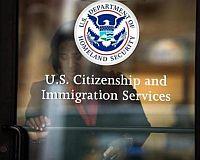 As predicted the US Citizenship and Immigration Services received a sufficient number of H-1B petitions to reach the statutory cap for fiscal year-2014 before the end of the fifth day of starting the filing.


It has also received more than 20,000 H-1B petitions filed for persons exempt from the cap under the advanced degree exemption.


The USCIS will not accept H-1B petitions subject to the FY 2014 cap or the advanced degree exemption after April 5.


The USCIS will use a computer-generated random selection process (commonly known as the lottery) for all FY 2014 cap-subject petitions received through April 5.

The agency will conduct the selection process for advanced degree exemption petitions first.


All advanced degree petitions not selected will be part of the random selection process for the 65,000 limit.

Due to the high number of petitions received, the USCIS is not yet able to announce the exact day of the random selection process.


Also, the USCIS is currently not providing the total number of petitions received, as they continue to accept filings till the end of day, (April 5.)


It will continue to accept and process petitions that are otherwise exempt from the cap.

The USCIS will provide more detailed information about the H-1B cap next week.

In 2008, within the first five days of filing, the USCIS had received about 131,800 petitions against the general quota and 31,200 against the advanced degree quota.

After that the numbers declined due to the downward trend of the economy. It took several months to fill up the quota since then.