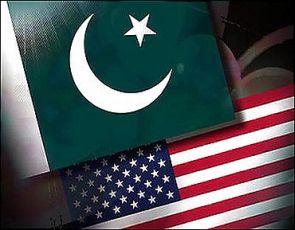 The United States has slapped sanctions on Pakistan-based terrorist leader Bahawal Khan for being involved in terrorist attacks in Afghanistan and Pakistan.
Khan, designated by the US State Department as a "Global Terrorist", is the leader of the Mullah Nazir Group that is based in the lawless Waziristan tribal region of Pakistan.
As a result of the designation, all property subject to US jurisdiction in which Khan has any interest will be blocked and American nationals prohibited from engaging in any transactions with him, the State Department said in a statement.
Khan, also known as Salahuddin Ayubi, has led the group since January, when Mullah Nazir was killed in US drone strike in South Waziristan.
Since 2006, the Mullah Nazir Group has run training camps, dispatched suicide bombers, provided safe haven for Al Qaeda fighters and conducted cross-border operations in Afghanistan against the US and its allies.
In addition to attacks against international forces in Afghanistan, the group is responsible for assassinations and intimidation operations against civilians in both countries, the State Department said.
Khan had earlier served as a sub-commander of the group in South Waziristan and fought with the Taliban since the late 1990s.
"Khan and (the Mullah Nazir Group) have vowed to continue the group's activities, including supporting Al Qaeda and conducting attacks in Afghanistan," it said.
While the group has been behind numerous attacks against international forces in Afghanistan, it has been known to attack targets in Pakistan too, the State Department said.
The Mullah Nazir Group claimed responsibility for a March 2008 vehicle-borne improvised explosive device attack in front of an army brigade headquarters at Zari Noor in South Waziristan that killed five Pakistani soldiers and injured 11 more.
In May 2011, the group broke a ceasefire and attacked a Pakistan Army camp at Wana in the tribal belt with missiles and rockets, it said.
On February 26, the State Department designated the Mullah Nazir Group and its sub-commander Malang Wazir as Global Terrorists.