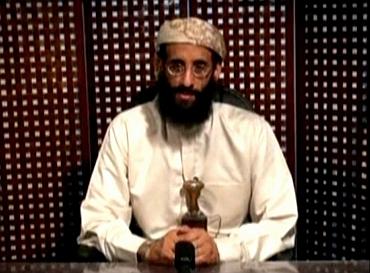 Anwar al-Awlaki, the public face of Al Qaeda in the Arabian Peninsula, has been killed, the Yemeni defence ministry announced on Friday, signalling another major setback to the terror network after the death of Osama bin Laden in Pakistan.
The United States-born militant cleric was believed to be hiding in Yemen. The statement said only that he died "along with some of his companions". The defence ministry gave no further details of his death. But AFP quoted tribal sources as saying that Awlaki was killed in an air strike in the eastern Marib province, said to be an Al Qaeda stronghold.
Awlaki, of Yemeni descent, was on the run in Yemen since December 2007. The US regards the 40-year-old al-Awlaki as the biggest threat to its homeland security and named him a "specially designated global terrorist" for his alleged role in a number of attacks.
Born in New Mexico, Awlaki, eloquent in English and Arabic, preached at a mosque in Virginia before leaving the United States for the Middle East.
US officials say Awlaki helped recruit Umar Farouk AbdulMutallab, the Nigerian man charged with trying to blow up a transatlantic flight as it landed in Detroit on December 25, 2009.
The militant cleric is also said to have exchanged emails with accused Fort Hood shooter Major Nidal Hassan who killed a dozen fellow soldiers and a civilian in a rampage at the Texas base.
The attack on Awlaki came months after the successful US commando raid on a compound in Abbottabad, Pakistan which killed al Qaeda leader Osama bin Laden.
Al Qaeda in the Arabian Peninsula, one of the most active affiliates of the terror outfit, claimed responsibility for the attempt to ship explosives into the United States via cargo planes late last year. He narrowly survived an American drone assault in May after he switched vehicles with fellow jihadis, a senior security official was quoted as saying by CNN.
At a US congressional hearing earlier this year, the then director of the National Counterterrorism Center, Michael Leiter had said, "I actually consider Al Qaeda in the Arab peninsula with al-Awlaki as a leader within that organisation as probably the most significant threat to the US."
Awlaki's killing, if confirmed, is significant, because Awlaki is able to reach out to people susceptible to radicalisation through his use of the media, the BBC reported.
In a video posted in November last year he called for the killing of Americans, saying they were from the "party of devils". Weeks later, he survived an air strike in Shabwa province in which at least 30 militants were killed.

Image: Anwar al-Awlaki, a US-born cleric linked to al Qaeda's Yemen-based wing was killed in an air strike in the eastern Marib province | Photograph: Ho New/Reuters