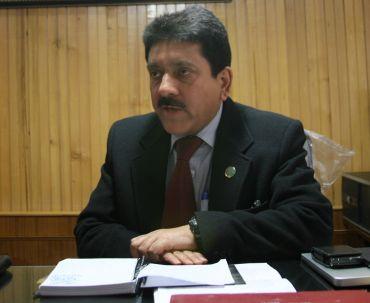 Srinagar Municipal Corporation has on anvil plans to refurbish the corporation in a big way and is planning to use the experiences of Pune Municipal Corporation in this regard.
The commissioner SMC, Dr G N Qasba, who recently joined the corporation as its chief executive officer intends to visit Pune later this month to interact with the PMC authorities to have a hands on knowledge about its working.
The mayor of Pune and his 36 corporators had visited Srinagar and interacted with their SMC counterparts earlier.
They had offered all help to SMC to design their drainage, water supply, roads and garbage disposal and the related technical assistance.
The effort to bring the SMC and PMC closer is the result of the efforts of Sanjar Nahar, who runs 'Sarhad', an NGO in Pune committed to welfare and education to the militancy hit children from the Valley.
"Yes, I will be visiting Pune at the end of this month and Nahar has been the driving force to bring the two corporations closer," Dr Qasba told rediff.com.
"The PMC has made spectacular advances in areas of e-governance and using information technology for providing civic facilities."
He said like PMC, the Srinagar municipal corporation also handles 450 metric tonnes of solid waste everyday. "We will add to our knowledge on better management of the solid waste from them," Qasba said.
He also said that the sterilisation of the stray dogs which has assumed a menacing proportion in summer capital Srinagar will commence this week.
There have been protests in Srinagar over the growing dog population and their attacks on humans. Last week scores of people including children became victim to dog bites in a single day.
Image: Srinagar Municipal Commissioner Dr G N Qasba speaking to rediff.com
Photograph: Umar Ganie