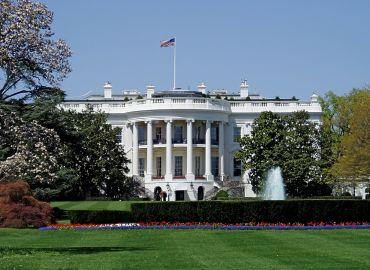 A smoke bomb was thrown inside the White House compound on Wednesday while an "Occupy" movement rally was going outside, forcing Secret Service to temporarily lock it down.
The incident took place during the rally outside the White House in which about 1,000 people participated, MSNBC news said, quoting Secret Service.
"The White House is currently locked down because of smoking objects found near the north portico, according to an agent at the scene," Politico reported.
Witnesses said streets around the area were cordoned off.
US President Barack Obama and his wife Michelle were not in the White House compound at the time of the incident.
Image: The White House