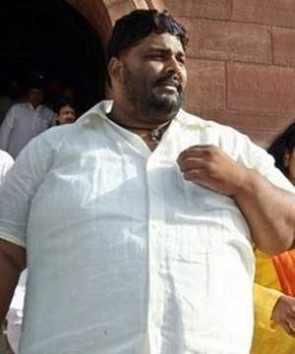 Madhavi Sarkar, wife of former Communist Party of India-Marxist legislator Ajit Sarkar, said on Saturday that she will approach the Supreme Court against the acquittal of former Rashtriya Janata Dal MP Pappu Yadav in her husband's murder case.
Madhavi, also a former CPI-M MLA, told PTI she respected the court and it seemed that the prosecutor may have erred in placing facts before the Patna high court that led to the acquittal of Yadav and two others.
Stating that there was sufficient evidence in the murder case, Madhavi said she will approach the apex court against the acquittal. Her son Amit also said the family would move the Supreme Court after going through the detailed court order.
A division bench of the high court, comprising Justices V N Singh and K K Lal, had yesterday set aside the February 2008 conviction of Yadav and two other accused -- Rajan Tiwari and Anil Kumar Yadav -- for want of evidence.
The court also acquitted them of all charges in connection with the killing of Sarkar nearly 15 years ago. Sarkar was shot dead by unidentified persons in Purnia district on June 14, 1998.

Image: Former Rashtriya Janata Dal MP Pappu Yadav