Former home secretary RK Singh set off a storm with his allegation that Home Minister Sushil Kumar Shinde stalled investigations into a businessman's links underworld don Dawood Ibrahim. But the fact is that the police were not allowed to make any headway into their investigations, reports Vicky Nanjappa.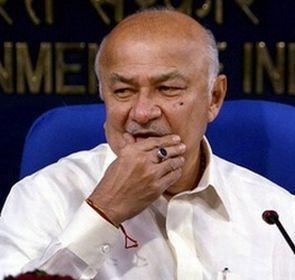 Former home secretary-turned-BJP-leader R K Singh has alleged that Home Minister Sushil Kumar Shinde had prevented the interrogation of a Mumbai-based businessman -- with alleged links to fugitive underworld don Dawood Ibrahim -- in connection with the IPL match-fixing case. Singh had also alleged that the businessman was involved in the multi-crore 2G scam.
The police, however, were unable to find any direct link between the businessman and Dawood in the IPL case.
During their investigation into the match-fixing case, the Delhi police had found that a Pakistani mobile phone number was being used by Dawood Ibrahim to strike deals through two operatives, Javed Chautani and Ramesh Vyas. During questioning the two revealed that a large sum of money was being parked with a businessman. However, the Delhi police were not able to make progress in the case allegedly because of frequent interference from higher-ups.
The Delhi police had picked up intercepts between Dawood and Chautani which revealed some startling details. One of the deals struck involved an amount of Rs 7 million (Rs 70 lakh). The deal does not mention any player directly, but the intercepts reportedly speak of a minister who Dawood is heard ordering to be paid off. 'Don't offend the minister and I shall get him to talk to you later tonight,' Dawood tells Chautani during the conversation.
There were a lot of leads to suggest that following the conversation between Dawood and Chautani money was parked by his operatives.
Former officer with the Research and Analysis Wing, Amar Bhushan, told rediff.com that he believes what Singh has alleged.
"Singh has always been a good officer and very concerned about national security and I have always admired him. The allegations need to be probed seriously," said Bhushan. "Singh's allegations suggest that there was a great deal of interference when it came to questioning this businessman," he added.
According to officials, Dawood has many businessmen who park money on his behalf, often for a huge cut. The money is collected in India, parked in the business for a considerable amount of time and then transferred to the don when he needs it. However, his drug money is never parked in India but channelised separately by Pakistan's Inter-Services Intelligence, Intelligence Bureau officials point out.