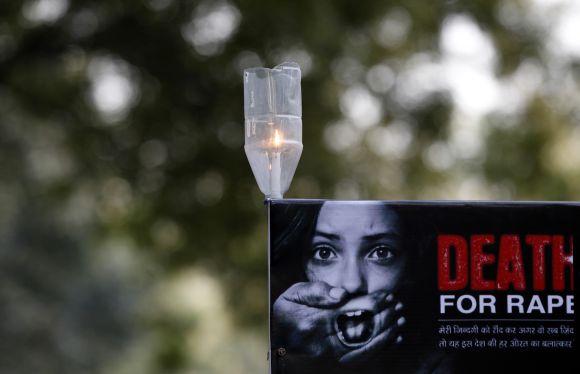 "I am Rajasthan Chief Minister Vasundhara Raje's friend; no police can act against me." This is what some harassers told the family of the Sikar gang rape victim, who has just undergone her 20th operation in 17 months. Shahnawaz Akhtar reports.
The family has been threatened for not to raise the issue of four other accused let off by the police.
On August 20, 2012, the victim was gang-raped by six men in Sikar district of Rajasthan. So brutal was the attack that she had to undergo 17 major and minor surgeries at Jaipur first, but since has been shifted to the All India Institute of Medical Science premises in February last year.
She underwent another three operations; the third one on January 3.
According to the family, the police have not only acted slow on the case, but after arresting all the six accused, slapped rape charges against only two people and granted bail to the remaining four.
On Sunday, three people, including a woman went to meet the mother and sister of the victim at AIIMS and threatened them not raise the issue of four other accused being let off.
"They said that they were influential people and threatened that they would destroy our family if we went ahead with the charges against the four. The woman with them said that she was Rajasthan Chief Minister Vasundhara Raje's friend, and cops cannot act against them," the sister told Rediff.com over phone from Delhi.
After the 20th operation three days age, the victim and her family are still staying at AIIMS.
Sikar Superintendent of Police Haider Ali said that he had not got any such information but if it was true, then family should give a written complaint and they will act.
The trial of the two accused behind bars have also not been held even after 17 months of the heinous crime.