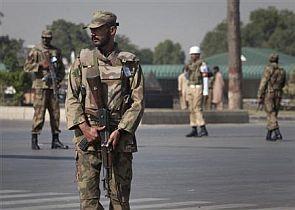 Security in coastal areas of Tamil Nadu has been further beefed up following an anonymous telephone call about infiltration of terrorists, days after an intelligence alert that they could sneak in from Sri Lanka and attack Madurai, Mayiladuthurai and Rameswaram in the state.
Police said a constable attached to Maniyachi station in Tuticorin District received the call on Saturday, with the caller, purportedly speaking from Sri Lanka, claiming that 32 terrorists had sneaked into the state.
Sri Lankan officials have been asked to trace the call, police said, adding security has been further tightened in coastal areas, including Chennai, Tuticorin, Mandapam and Nagapattinam.
The call came close on the heels of the Intelligence Bureau alert last week that eight terrorists plan to sneak in through the Palk Strait from Jaffna in Sri Lanka and attack Madurai and Mayiladuthurai in the state, which prompted tightening of security in Rameswaram and other coastal places.
Police said patrolling has been intensified by the Coast Guard and Coastal Security Group wing of state police and surveillance mounted in and around such areas. Vehicle screening has been intensified and check-posts alerted.
People in coastal hamlets have been asked to inform police about any suspicious activity or strangers in their areas.
Vice-Admiral Anil Chopra of Eastern Command visited the Naval base at Uchipuli in Rameswaram and held discussions with officials about the security arrangements.
Official sources said the Vice-Admiral, during the 45-minute long meeting, gave suggestions for foolproof security in the Palk Strait.
Rameswaram is under tight security with vehicular movement stopped around the famous Lord Ramanathaswamy temple, thronged by pilgrims from across the country.
Police detained a person from Andhra Pradesh at Pisasu Munai(Ghost Point) near Rameswaram for questioning.
"Q" branch Police said that they found "enormous contact numbers" in 32 year-old Gopi's mobile phone and that he also made contradictory replies during questioning which created further suspicion about him.
A Nagapattinam report said police personnel, under direct supervision of Superintendent of Police Sibichakravarthy, were carrying out vehicle screening at several places in the district.