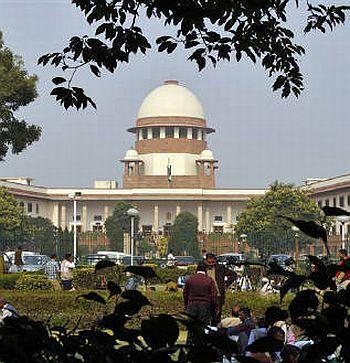 With the Supreme Court rejecting West Bengal government's plea for rescheduling the Panchayat polls in view of Ramzan, the Congress and the Communist Party of India-Marxist on Tuesday blamed the ruling Trinamool Congress for it and said the party was not serious about holding the election at the grassroot-level.
"What can be done now? The Trinamool Congress is solely responsible for this. From the very beginning, they were dilly-dally about holding the polls," West Bengal Preadesh Congress Committee president Pradip Bhattacharjee said.
When the Supreme Court last week had fixed the dates of the poll for July 11, 15, 19, 22 and 25, "Trinamool didn't say anything about Ramzan, later on they raised the issue," he said.
CPI-M leader Mohammed Selim said, "The people of Bengal and minorities will now understand the hoax that Chief Minister Mamata Banerjee has tried to play by citing the Ramzan month."
If the TMC had been serious about holding the Panchayat polls, it would have held it in June. "But they dragged the matter to court," he said. Ticking off the Mamata government for "dilly-dallying", the Supreme Court today refused to reschedule the dates of the panchayat polls which are to be conducted in five phases beginning from July 11 as per its direction.
A bench of justices A K Patnayak and Ranjan Gogoi, which had last week fixed the dates of poll, turned down the plea of state government and some non-governmental organisations seeking to reschedule the dates to keep the election process before or after the period of Ramzan which is is likely to start from July 10 and end on August 9.
The bench said it respects the sentiments of Muslim community but constitution provision, for holding the election before tenure of panchayat comes to an end, cannot be bypassed.