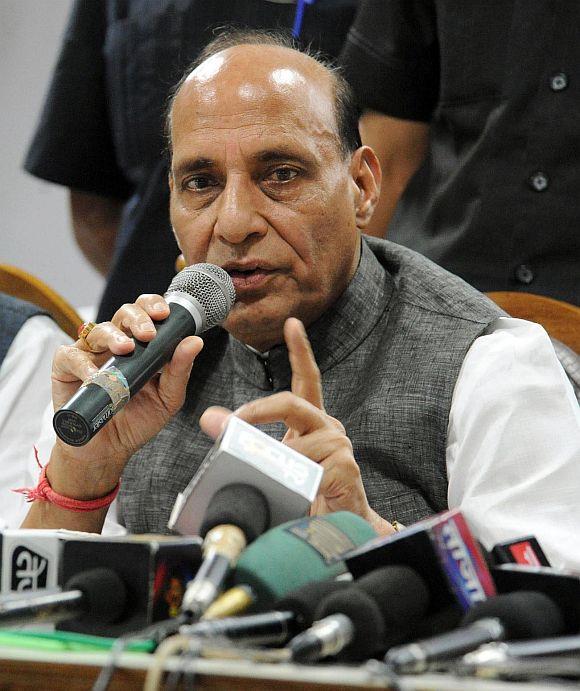 Union Home Minister Rajnath Singh on Thursday refused to point fingers as to who could be behind "rumours" of his son being ticked off by Prime Minister Narendra Modi for an alleged "misconduct", which have been denied by the Prime Minister's Office.
"You are an investigative journalist and you should find out who is the rumour mongerer," was his curt reply to queries by reporters on whether he suspected any person or leader to be behind the "rumours".
Singh had on Wednesday asserted that he would quit politics if even "prima facie" it is proved that any of his family member had been involved in any misconduct following reports which claimed that his son Pankaj had been ticked off by the prime minister for an alleged "misconduct".
The PMO too had reacted sharply saying, "The reports are plain lies, motivated and constitute a malicious attempt at character assassination and tarnishing the image of the government."
"Those indulging in such rumour-mongering are damaging the interest of the nation. These reports are strongly denied," the PMO had said.
The denials came in the wake of a media report that Singh was unhappy over rumours being spread by "a ministerial colleague" and "party rival" about his son being pulled up by the PM over some alleged misconduct.

Image: Union Home Minister Rajnath Singh